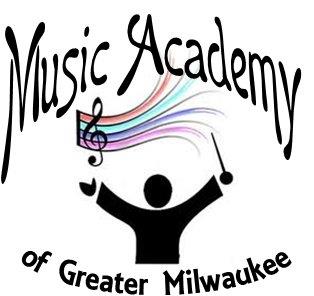 ♩ How to Measure for Violin Size (YouTube)
♩ How to Measure for Violin Size (website)
♩ How to Measure for Cello Size (website)
Violin, Viola, & Cello Rental/Purchase Info
Each student will need the following:
Instrument (with bow & case)

Rosin

Cleaning Cloth (microfiber is best)
Collapsible music stand for home practice
All of these items are typically available at any local music store that rents or sells violins, violas, and cellos.
String students should bring the above items, along with their book and folder, to every class.
Many parents choose to rent an instrument for their child (at least in the beginning). Music stores typically have purchase, rental, and/or "rent-to-own" options.
Instruments are available in various sizes, e.g. 1/4, 1/2, 3/4, 7/8, and full-size. If your child comes with you to your local music store, someone there should be able to determine the appropriate size for him/her.
There are also links above this article to sizing information.
New string instruments often need to be "set up" by the store's repair technician before you take the instrument home. This process will ensure that the instrument is ready to be played.
Students will need to practice at least 20 minutes per day at home to make good progress. Before they start attending classes, please help them to plan their practice schedule so that they have a set time and place each day to practice.
Local String Instrument Dealers
Instruments and accessories can be rented and/or purchased at any of the music stores listed below:
♬ Bayshore Town Center Area:
Brass Bell Music Store
210 W Silver Spring Dr
Milwaukee WI
414-963-1000
http://www.brassbellmusic.com/aeRntSchoolSelect.aspx



♬ Waukesha/Brookfield//West Bend/Watertown
White House of Music (multiple locations)

2101 N Springdale Rd
Waukesha, WI
262-798-9700

14685 W. Capitol Dr
Brookfield, WI
(262) 347-3000

869A S. Main St.
West Bend, WI
(262) 334-4426

1724 S. Church St
Watertown, WI
(920) 261-0700
https://whitehouseofmusic.com



♬ Ozaukee County:
Lakeside Music & Naturals
115 N Franklin St
Port Washington, WI
262-235-4424



♬ Milwaukee's South Side:
Family Music Center
5020 W Oklahoma Ave
Milwaukee, WI
414-546-6664
https://mysite778.dudaone.com/

Lincoln Music House
3379 S 13th St
Milwaukee, WI
414-671-4233
http://www.lincolnmusichousewi.com/



Racine:
Classic Violins
403 Main St
Racine, WI
262-800-1095
https://classicviolins.com



Madison Area:
Ward-Brodt Music Mall
5976 Executive Drive
Fitchburg, WI
608-661-8600
https://www.wardbrodt.com

Heid Music
7948 Tree Lane
Madison, WI
608-829-1969