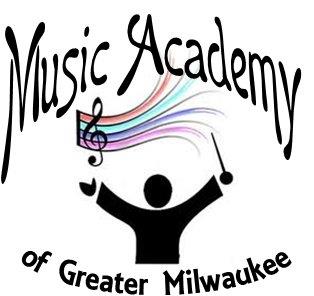 All students and classes from all of our locations perform as combined groups in our Fall & Spring Concerts! All concerts are presented in Schwan Concert Hall inside the Center for Arts and Performance at Wisconsin Lutheran College each year.
2023-24 Concerts (large groups)
Saturday, November 11, 2023 (Fall Concerts)
Saturday, April 13, 2024 (Spring Concerts)
Pewaukee & Greenfield Students (Concert 1):
Set-up @ 1:45 PM; Performance Begins @ 2:00 PM
Jackson & Madison Students (Concert 2):
Set-up @ 3:30 PM; Performance Begins @ 3:45 PM
Center for Arts and Performance
Wisconsin Lutheran College
Location: On Wisconsin Avenue, just east of 89th Street in Milwaukee/Wauwatosa
Official College Address: 8800 West Bluemound Road, Milwaukee, WI
♪ Wisconsin Lutheran Campus Map
---
---
2023-24 Recitals (solos/small groups)
All students are also invited to volunteer to perform as soloists in our recitals, which are presented at each academy location during normal class hours. Some classes may also perform (as groups) at recitals. All classes meet as usual on Recital Days. (Some class periods may be slightly shortened on those days.)

Recitals are typically about 20 to 30 minutes in length. Each location will have at least 1 recital (at 11:30 AM) each listed day. At some locations, additional recitals may be presented at the other listed times, also (depending on the number of performers expected to participate).


Jackson Location (10:00 AM)
December TBA; February TBA; May TBA
Madison Location (11:30 AM; also @ 9:50 AM & 1:00 PM if necessary)
December TBA; February TBA; May TBA
Pewaukee Location (11:30 AM; also @ 9:50 AM & 1:00 PM if necessary)
December TBA; February TBA; May TBA
Greenfield Location (11:30 AM)
December TBA; February TBA; May TBA